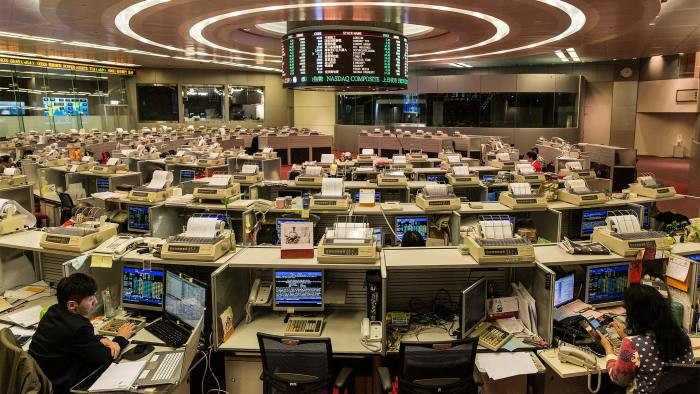 The main Asia-Pacific indicators are showing mixed results in today's trading. China's Shanghai Composite and Shenzhen Composite were down 0.29% and 0.35% respectively, while Hong Kong's Hang Seng Index lost 0.24%. At the same time other indices of the region rose. South Korea's KOSPI added 1.04%, Australia's S&P/ASX 200 gained 0.34% and Japan's Nikkei 225 was up 0.46%.
PRC indicators declined amid the publication of statistical data. Industrial production in the PRC increased by 3.5% last month while retail sales rose by 4.9%. China's production of natural resources has increased. Oil production rose by 2.5%, gas output added 9.4% and coal extraction was up 4%. At the same time, the increase in house prices in the country has slowed down compared with 2020.
Unemployment in the PRC remained unchanged from the beginning of autumn at 4.9%. The country has added 11.33 million jobs in the months since the beginning of the year. Fixed-asset investment was also up 6.1% compared with the same period in 2020. However, analysts predicted growth of 6.2%.
Tencent Holdings, Ltd. and Techtronic Industries Co., Ltd. added 1.5% and 3.4%, respectively. Geely Automobile Holdings, Ltd. and BYD Co., Ltd. fell 2% and 2.9%, respectively.
The rise in other indicators in the region was caused by an increase in US indicators, which posted gains in Friday's trading and following the release of information on the Johnson & Johnson demerger.
Another factor was the 0.8% quarterly growth of Japanese GDP in the third quarter, although in annual terms it showed a 3% decline, contrary to analysts' forecasts which had expected a 0.8% drop. However, experts do not find this to be a problem as the country begins to recover after the easing of coronavirus restrictions.
Following the growth of the Japanese indicator, the value of securities of the country's largest companies also increased. Thus, shares of Mitsubishi Motors Corp. added 4.4%, Mazda Motor Corp. rose by 3.9%, Nissan Motor Co. was up 2.7%, and Subaru Corp. gained 2,5%. Shares of Sony Group Corp. and Panasonic Corp. rose 0.8% and 0.3%, respectively. Shares of Rakuten Group Inc. climbed 2.5%.
Shares of the country's largest companies also rose in line with the South Korean indicator. Thus, Samsung Electronics added 1.6 percent while SK Hynix Inc. gained 4,2%. Hyundai Motor Co., Ltd. also jumped 0.5%, while Kia Corp. dropped slightly by 0.1%.
The rise in the Australian indicator had no effect on the value of the country's companies' shares. Rio Tinto, Ltd. fell 0.4% and BHP Group dropped 0.6%.
The material has been provided by InstaForex Company -
www.instaforex.com