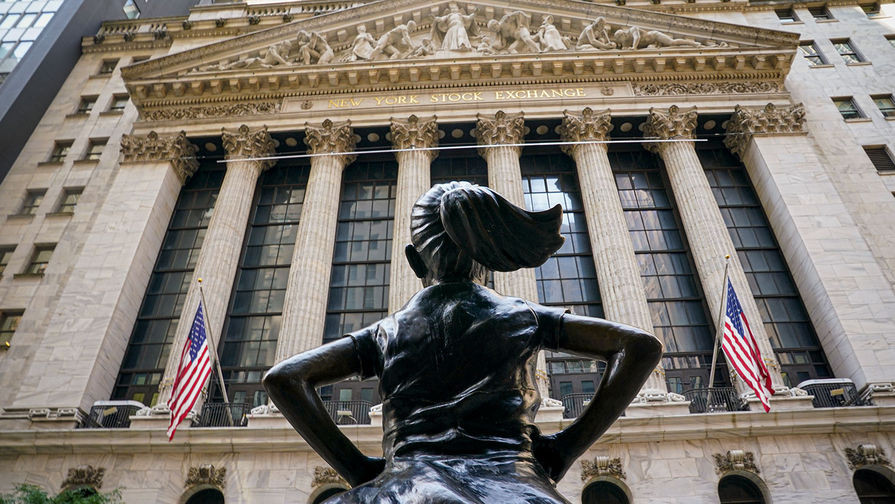 Overall, the US stock market sank and the indicators fell considerably compared to previous values reached the day before. Thus, the S&P 500 lost ground and went down 0.51%, the Dow Jones Industrial Average lost 0.74%, while the NASDAQ Composite remained unchanged
Indices showed gains amid companies' positive financial reports as investors thought that strong reports indicated that the companies could overcome the supply problems, inflation and economic growth that the markets faced in September. All these factors contributed to negative investor sentiment. However, positive companies' reports had a beneficial effect on traders' behavior.
Currently, 30% of the companies that make up the S&P 500 indicator have already released their reports for the third quarter. Notably, the profit of 82% of these companies has exceeded experts' forecasts. Positive reports have a strong impact on major indices growth.
At the same time, according to the statistics released yesterday, the number of US durable goods orders declined by 0.4%. The indicator showed 1.3% gain last month. Experts predicted that it would drop by 1.1% due to supply problems.
Energy and financial companies suffered the most due to the decline of stock indicators . Thus, the energy sector of the S&P 500 plunged by 2.9%. This is the largest decline among all 11 indicator sectors. WTI oil futures were down 2.4% to $82.66 per barrel.
McDonald's stocks gained 2.7% on news of its US sales growth. Coca-Cola's shares added 1.9% as its actual earnings exceeded analysts' forecasts.
Robinhood Markets's stocks went down 10% as the company reduced its profit by 35% in the third quarter compared to the second quarter.
Shares of Twitter Inc. lost 10.8% despite the company's positive report in the third quarter.
General Motors' shares fell by 5.4% due to a 40% drop in its profit last quarter. However, the company provided a positive outlook for its annual report.
Shares of Alphabet Inc. gained 5%, boosted by a 68% increase in revenue last quarter and a 41% increase in the company's earnings.
Intel Corp. shares were down 0.8%. The board members bought up the company's stocks worth $2.5 million.
Despite a 44% increase in earnings and a 22% increase in revenue in the third quarter, Texas Instruments Inc. shares fell by 5% as the report did not match analysts' forecasts.
Microsoft Corp.'s shares gained 4.2% due to its higher profits.
Harley-Davidson Inc. increased its profit by 17%, having a positive effect on its stocks. They rose 3.6% in value.
Notably, European and Asian stock markets also show a decline. Thus, the STOXX Europe 600 indicator fell by 0.4%, the Shanghai Composite and Hang Seng lost 1% and 1.6% respectively.
The material has been provided by InstaForex Company -
www.instaforex.com