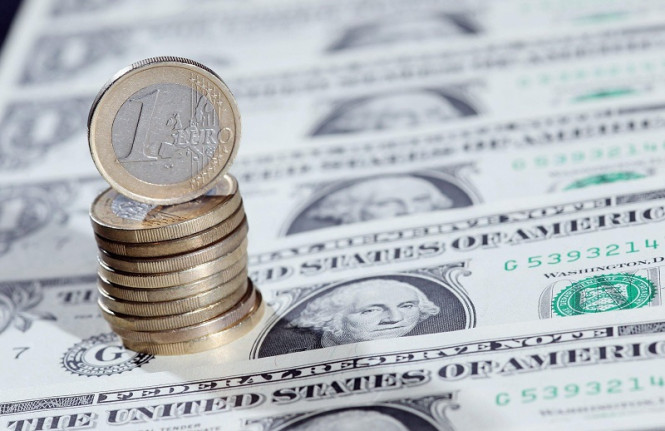 The dollar received short-term support today due to the growing appetite for safer assets. This was also due to new signs of strained relations between the US and China. Washington is considering another round of sanctions against Chinese officials. Nevertheless, the greenback is still under pressure, as investors have many reasons to be optimistic in the future. The introduction of vaccines will allow the world's economies to return to normal lifestyles over the next year. This should outweigh the current deterioration of the epidemiological situation in the world. Recall that Britain will start vaccination from December 8, then other countries will follow its example.
The dollar index remained near 2.5-year lows as weak US employment data reinforced expectations of stimulus measures. Negotiations aimed at providing fresh aid were revived in Congress last Friday. Lawmakers may approve the package of measures as soon as possible, possibly on Monday, experts believe.
In addition, the Federal Reserve may make adjustments to its quantitative easing at its upcoming December meeting.
"Growing speculation about looser fiscal and monetary policy in the United States is supporting risky assets and weighing on the dollar," analysts wrote.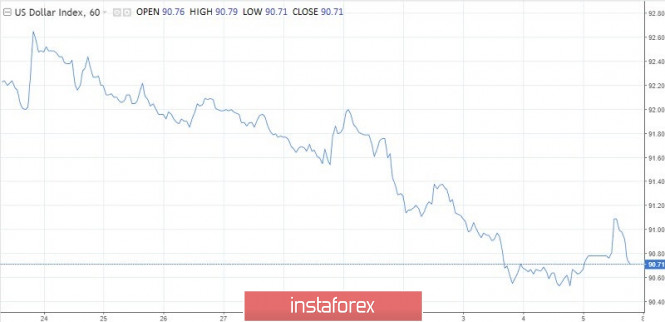 The euro slightly weakened against the dollar, but its decline is limited by statistics that turned out to be better than the forecast. Industrial production in Germany expanded by 3.2% in October compared to September, the markets expected an increase of only 1.6%. Optimistic data suggest that the German economy will avoid contraction in the fourth quarter.
As for US statistics, the next important report will be released on Thursday – the inflation indicator. Until then, traders will focus on the prospects of a new fiscal stimulus package from the US Congress. The possibility of further easing of monetary policy in the country will also be actively discussed. Given these factors, the dollar will retain its potential to decline, which means that the downward trend in the euro is a just temporary phenomenon.
This week's ECB meeting could also be another potential trigger for bringing back the euro's growth. The central bank's management is expected to announce new measures to stimulate the economy. Estimates of the growth of the eurozone economy will increase, therefore, market optimism will increase. At the beginning of the year, the ECB's soft rhetoric supported the EUR/USD pair, and history may well repeat itself.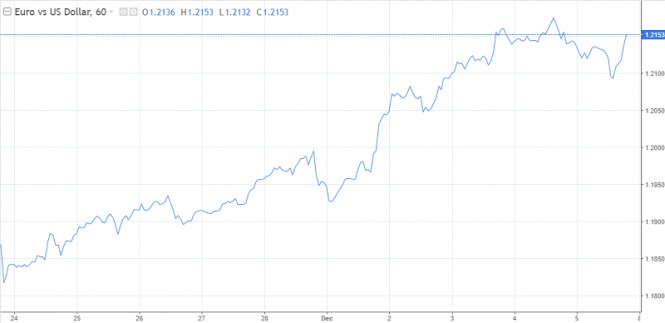 After maintaining the balance between 1.16 and 1.19 for an extended period, the EUR/USD pair made a successful breakout. In the last two weeks, its growth looked good enough in order to continue this trend. The main goal is 1.25.
The material has been provided by InstaForex Company -
www.instaforex.com