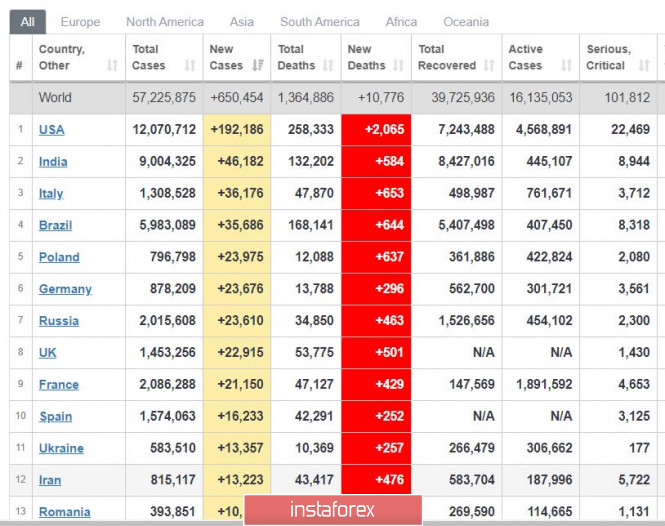 Another peak in global COVID-19 incidence was observed- around 650 thousand new cases a day. Deaths related to the virus have also increased, reaching about 11 thousand daily.
More than half of these figures were from the United States, that is, 192 thousand new infections and around 2 thousand deaths a day. All in all, the US has listed 12 million COVID-19 patients, or approximately 4% of the population.
Then, Europe follows, several countries of which are already introducing strict quarantine measures.
Despite this, the markets are growing, which suggests that it is somewhat oblivious to the height of the pandemic.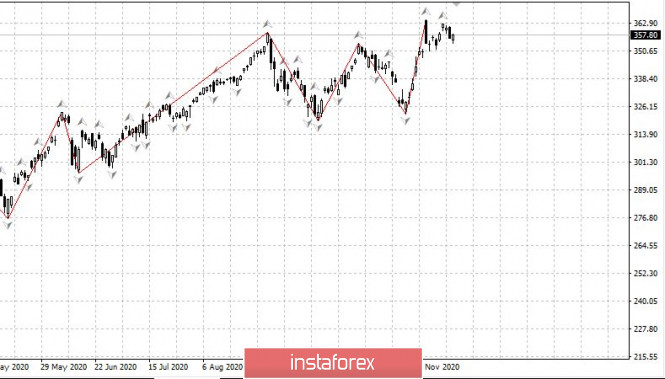 S&P 500 chart.
The US market is consolidating near the highs and soon, it will be able to break even higher. It was the better-than-expected report on employment that provided strong support, especially since long-term unemployment fell by 400 thousand.
Because of this, it is best to wait for a breakout before selling from new highs.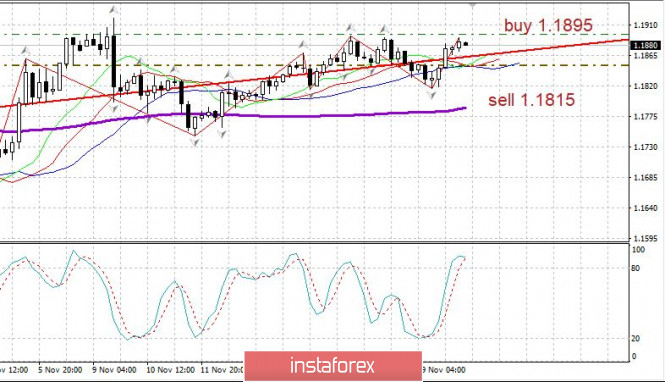 EUR/USD - by yesterday night, euro bulls have completely turned the quotes up from the weekly lows.
Wait for a breakout and movement towards 1.1895 before opening long positions.
Sell at the level of 1.1815.
The material has been provided by InstaForex Company -
www.instaforex.com