One of the most important holidays in America is Thanksgiving. Therefore, not only a day off is observed in the US today, but there will also be a shorter working day tomorrow. Without American traders, the markets will show no activity, since it is slightly boring without them or particularly the capital that they manage. So yesterday, the markets had their last chance to show at least some activity. There were plenty of reasons that were considered.
First, orders for durable goods rose by 1.3%, instead of the expected 0.8%. Therefore, you can safely expect further growth in retail sales. The second estimate of GDP for the third quarter showed an unchanged rate of economic decline of -2.9%. However, we still need to talk about a slowdown in these very rates, since the US economy fell sharply by -9.0% in the second quarter. In addition to all this, the number of initial applications for unemployment benefits increased from 748 thousand to 778 thousand, although it was expected to decline to 730 thousand. But at the same time, the number of repeated applications for unemployment benefits fell from 6,370 thousand to 6,071 thousand, with a forecasted decline of 6,000 thousand. Overall, we have optimistic macroeconomic statistics, albeit moderate.
However, the market stood still. Apparently, investors were trying to understand and calculate the consequences of the decision of the US Treasury Department to transfer the bulk of the money from the Stabilization Fund to the Main Fund. In other words, Mr. Steven Mnuchin made life difficult for the future administration of Mr. Biden. Apparently, approval from Congress and the Senate is necessary to use funds from the General Fund. However, investors have not yet understood whether this is bad or very bad, resulting in a market inactivity. It will remain in this position until next week starts.
Durable Goods Orders (United States):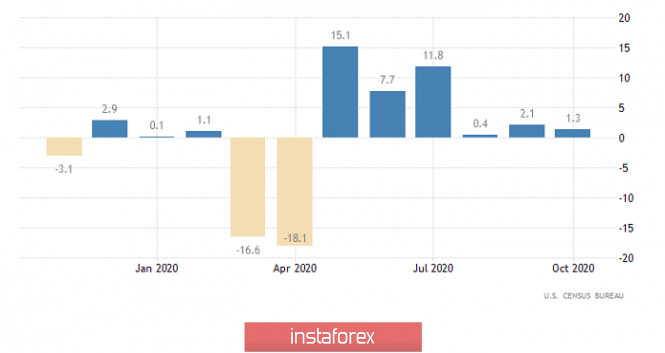 The EUR/USD pair reapproached the area of 1.1900/1.1930, which has repeatedly served as a resistance. There is an inertial move this time, so if the quote does not go into the stagnation stage, then a weak upward movement is not excluded.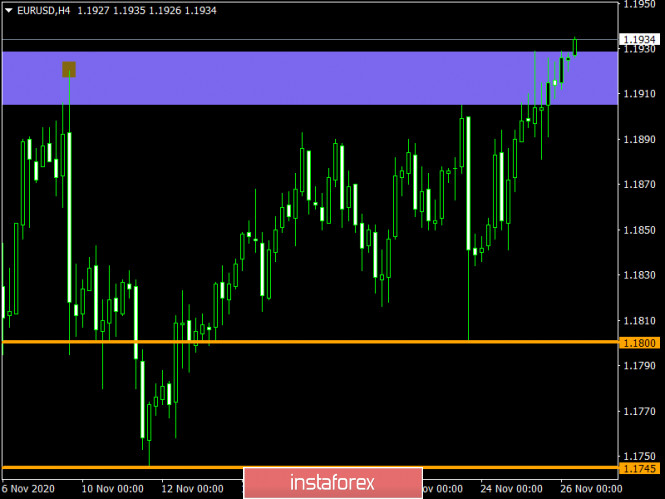 In turn, the GBP/USD pair reached the resistance level of 1.3400, where a stop occurred, followed by a consolidation of 1.3375/1.3395. A natural rebound in the direction of 1.3350 is likely, if there will be no clear price consolidation above the level of 1.3400.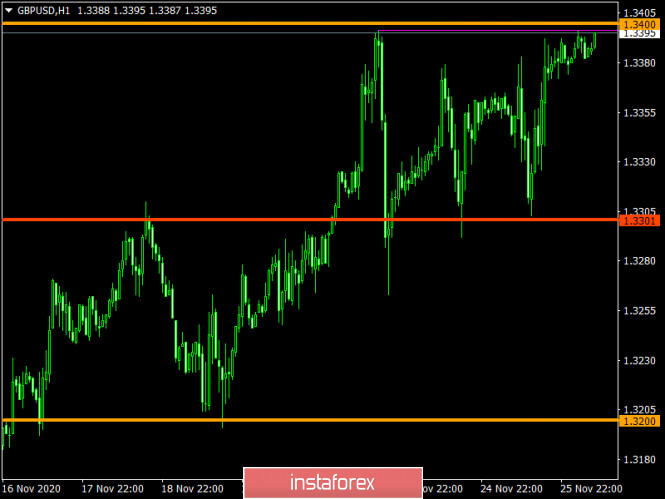 The material has been provided by InstaForex Company -
www.instaforex.com