Today, all the attention of the markets will be turned to the ECB's final decision regarding the monetary policy. This is the main event of the day, which will allow investors to understand the actions of the European regulator in the near future.
What will be the outcome of the ECB meeting?
Markets do not expect the European Central Bank to finalize a decision on changes in monetary policy changes. All interest rates, as well as previously adopted stimulus programs, are expected to remain unchanged. The main thing we should look forward to is the speech of ECB's head, C. Lagarde. It will be expected to assess the state of the region's economy, how stable it is in the current difficult times, and whether the regulator can go for expanded stimulating measures if the situation worsens. They will also want to hear from her an assessment of the prospects for ending the epic called Brexit.
How will the euro react to the ECB's monetary policy decision?
We believe that the decision to leave all the key points in monetary policy, as well as possible cautious optimism in Lagarde's speech, will support the Euro currency. However, if it unexpectedly touches on the topic of its high value compared to other world currencies, which hinders the competition of European goods on world markets, this will be a negative signal for the Euro exchange rate and it may come under pressure. Yet, we are inclined to believe that the ECB President will not talk about the "high cost" of the Euro, but will focus on stabilizing the economic situation in the Euro area.
Given this scenario, we can say that the euro will receive support. The demand for company shares will also grow in the wake of the renewed pullback up in the global stock markets.
Forecast of the day:
The EUR/USD pair found support at 1.1760 and is recovering on the wave of expectations for a generally positive assessment of the economic situation from Lagarde in the Euro area. Thus, we believe that the pair has every chance to continue local growth to 1.1900 after crossing the level of 1.1840.
The EUR/GBP pair may receive support following the ECB meeting and continue the upward trend towards 0.9145, if it remains above the level of 0.9065.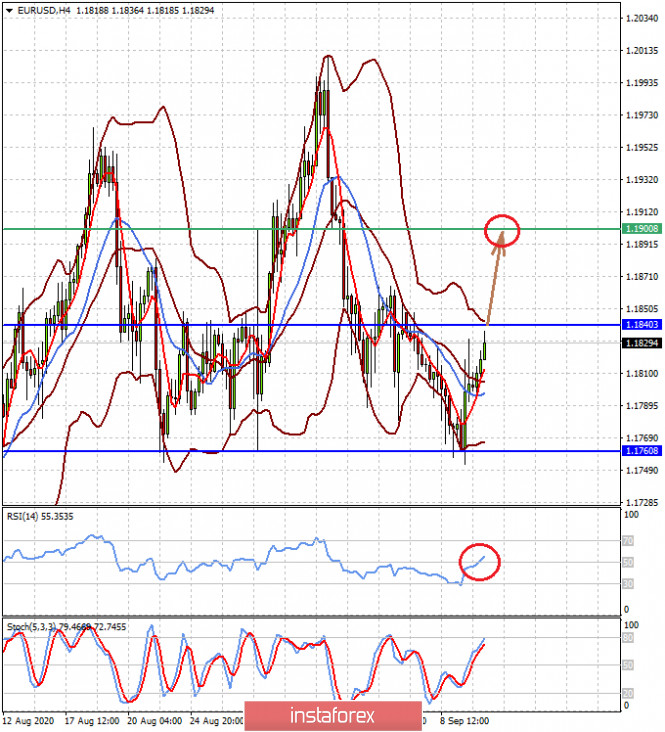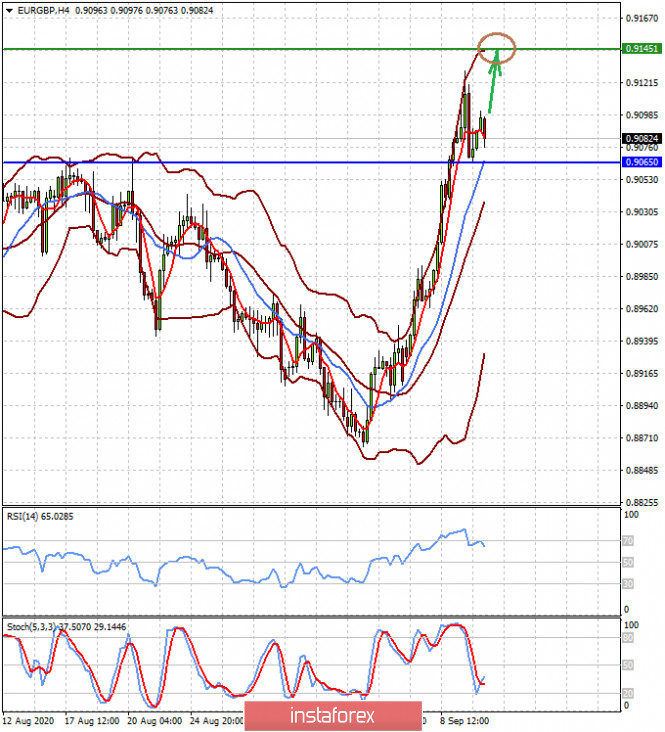 The material has been provided by InstaForex Company -
www.instaforex.com