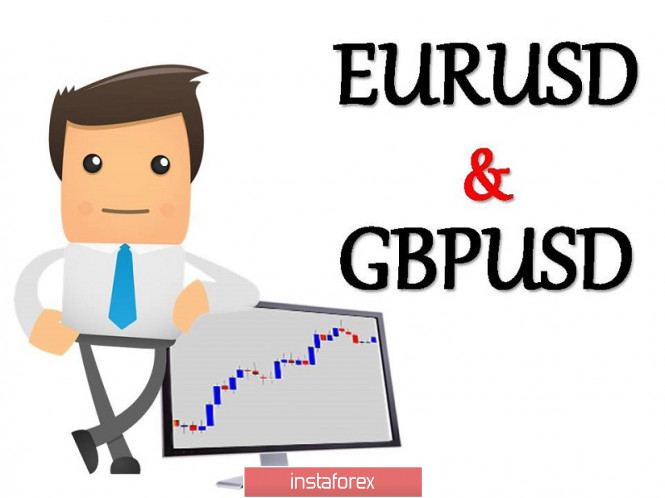 The EUR/USD pair continues to move within the sideways channel 1.1700/1.1810/1.1910 (lines No. 1, 2 and 3), consistently working out the set levels. During the previous day, the quote stopped regularly within the upper boundary of the channel 1.1900/1.1910, where a slight slowdown occurred and, as a result, the price reversed. The current sequence of movements allows traders to calculate a possible move in the market in advance.
Based on the obtained data on finding the quote, a number of possible scenarios for the market development can be considered:
First, a price rebound from line No. 2.
The quote is approaching the price level of 1.1810, where a stagnation is formed in the particular area, followed by a rebound, similar to what happened in the period of September 11.
Second, a breakdown of line No. 2, with holding the specified descending clock.
The specified downward movement from line No. 3 (1.1910) is held in the market, which leads not just to a decline to the level of 1.1810, but to its breakdown, with a consolidation below 1.1800. In this case, the way may open in the direction of the values 1.1755-1.1700.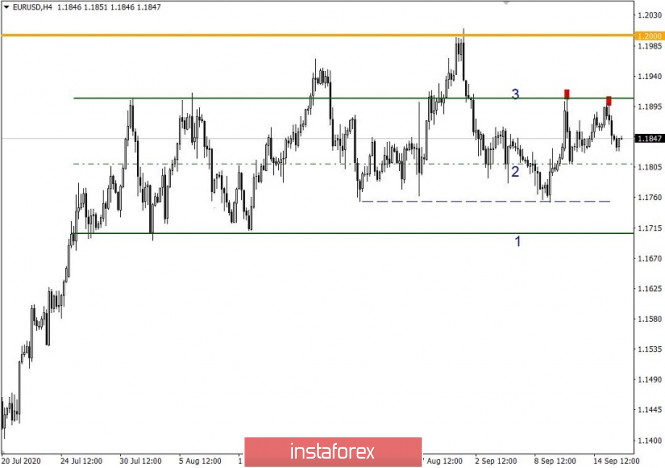 On the other hand, the GBP/USD currency pair is in the correction stage from the support level of 1.2770, where market participants managed to strengthen the value of the pound sterling by more than 150 points. The price movement along the price level of 1.2885 with an amplitude of 1.2825/1.12925 indicates that the downward interest is still felt in the market, otherwise the British currency would have continued to recover losses.
The typical ambiguity in the movement allows traders to work on the tactics of breaking through the established swing boundaries, which may indicate a predominant interest, as well as to the local course of the market, on which it will be likely to earn profit.
Based on the obtained data about finding the quote and successive fluctuations, you can predict the price movement:
- Buying a pair is recommended at a price above 1.2930, with the prospect of moving to 1.3000/1.3025
- Selling a pair is recommended at a price below 1.2810, with the prospect of moving to 1.2770.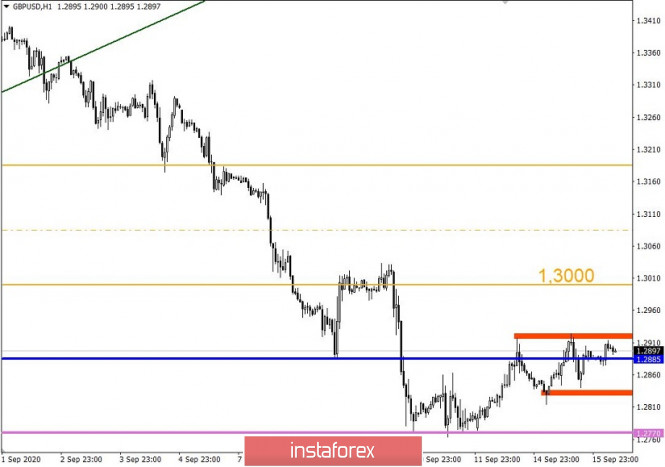 The material has been provided by InstaForex Company -
www.instaforex.com