EUR/USD
Analysis:
In the European currency market, an upward wave of the daily scale has been forming since March. The last unfinished section started on June 5. This is a flat correction. The wave structure is not complete today. The price is at the lower border of the strong potential reversal zone.
Forecast:
Today, the upward movement vector is expected to complete, with a further transition to a sideways flat. Then you should wait for the reversal and the beginning of the decline. The entire described sequence may stretch over the next day.
Potential reversal zones
Resistance:
- 1.1330/1.1360
Support:
- 1.1250/1.1220
Recommendations:
Purchases of the euro today may be risky due to the expected small growth potential. It is safer to wait for the reversal signals to complete and open a sell deal.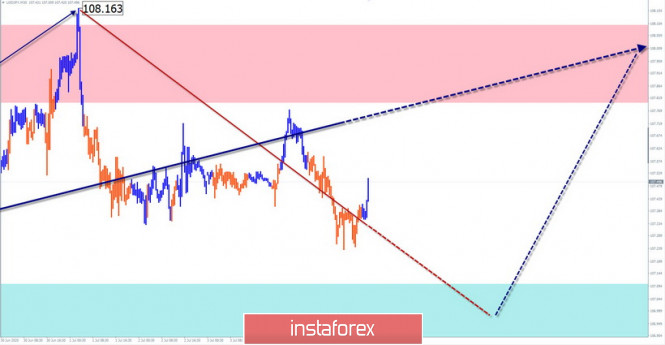 USD/JPY
Analysis:
The chart of the Japanese yen since March 20 shows the development of a downward correction zigzag of the daily scale. Since June 5, the last part of the wave has formed. An intermediate correction is nearing completion. The final section of the wave structure is missing.
Forecast:
Today, the downward mood of the movement is expected to end. Then, in the area of the support zone, you can wait for the formation of a reversal and a return to the ascending rate. The last phase may shift to the Asian session.
Potential reversal zones
Resistance:
- 107.80/108.10
Support:
- 107.10/106.80
Recommendations:
Trading the yen on the market today is appropriate only within the intraday style. In the first half of the day, you can sell a reduced lot. By the end of the day, you should change the trading vector and look for entry into long positions.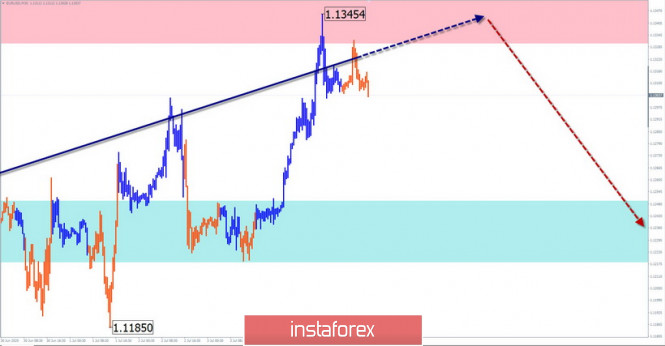 Explanation: In the simplified wave analysis (UVA), waves consist of 3 parts (A-B-C). The last incomplete wave is analyzed. The solid background of arrows shows the formed structure, and the dotted ones show the expected movements.
Note: The wave algorithm does not take into account the duration of the tool movements in time!
The material has been provided by InstaForex Company -
www.instaforex.com