The pair has been trading within the medium-term accumulation zone for the sixth week. This requires using weekly extremes as the main levels for searching for entry and exit points from positions. Yesterday's test of the weekly CZ 1.1385-1.1367 enabled us to take part of the purchases. However, you need to be prepared for this until a pattern is formed for selling.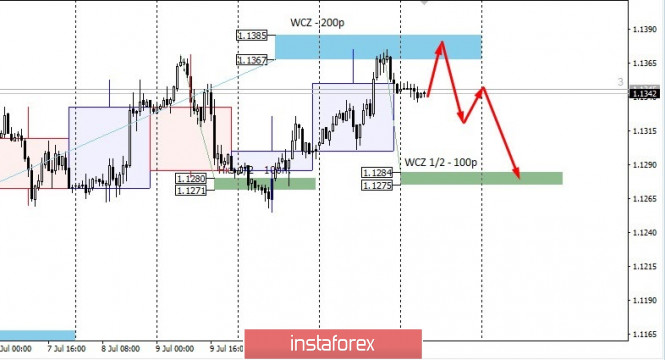 You will need to form a false breakout pattern of yesterday's high to enter the sale. The target of the downward movement will be the WCZ 1/2 1.1284-1.1275.
An alternative model for sustaining growth will develop if the closing of today's trading occurs above the weekly CZ. This will allow you to keep some of the purchases opened last week. It is important to understand that growth is still a long-term momentum, so the probability of a retest of the previous month's peak is higher than 70%.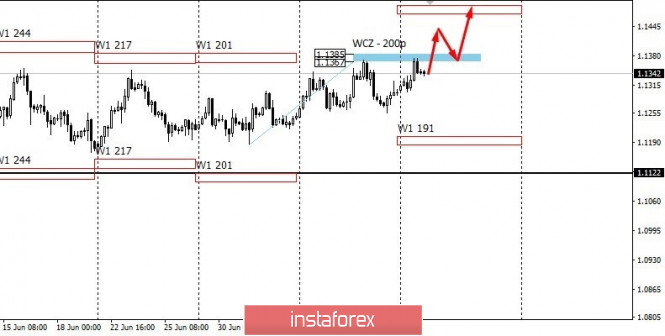 Daily CZ - daily control zone. The area formed by important data from the futures market, which changes several times a year.
Weekly CZ - weekly control zone. The zone formed by important marks of the futures market, which changes several times a year.
Monthly CZ - monthly control zone. The zone, which is a reflection of the average volatility over the past year.
The material has been provided by InstaForex Company -
www.instaforex.com