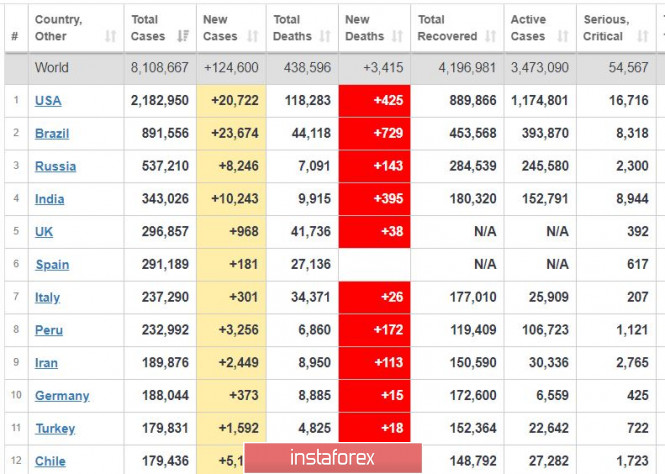 The global economy is already emerging from the crisis, but the pandemic is still yet to be stopped.
According to data, citizens in the US, except for New York City which has already survived the pandemic, are still at a high risk due to the continued high infection rate in the country. New cases still range at 20 thousand per day, but with less than 500 deaths per day. This suggests that the quality of treatment may have improved.
In Brazil, the situation is still very bad, as the number of new cases is still more than 20 thousand per day.
India also faces the same problem with more than 10 thousand new cases of infection per day.
Looking at such data, it can be concluded that the pandemic is still at its peak in general.
Russia, meanwhile, has a similar situation with the US. The number of new infections does not fall below 8 thousand per day, while the number of people that have recovered is about 3 thousand per day. Nevertheless, the peak of the pandemic is still to be reached in Russia (except Moscow).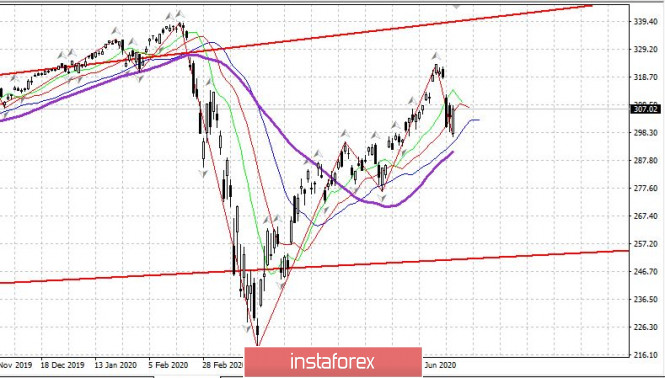 On Monday, the US market showed a strong rebound upwards at about 1%. But taking into account the drop that occurred earlier, the indices rose at about 4% and higher.
The reason for the increase was the Fed's statements which said that it would buy corporate bonds to support the markets and the economy.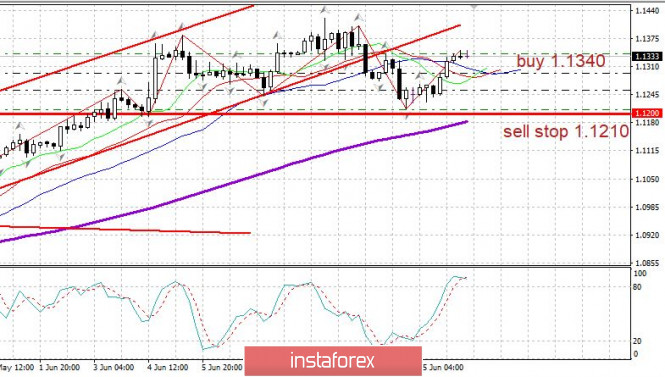 EUR/USD - wait for a bullish movement.
Open buy positions from 1.1340, targeting the level of 1.1500.
At 13:30 (UTC+1), the report on retail sales in the US will come out, from which many expect data to be positive.
The material has been provided by InstaForex Company -
www.instaforex.com