Work in the downward direction is the main one. Yesterday's selloff from WCZ 1/2 1.0867-1.0858 can be partially consolidated when updating the monthly low. The rest should be transferred to breakeven and left in case of a further fall to the April low, which coincides with the monthly control zone in May.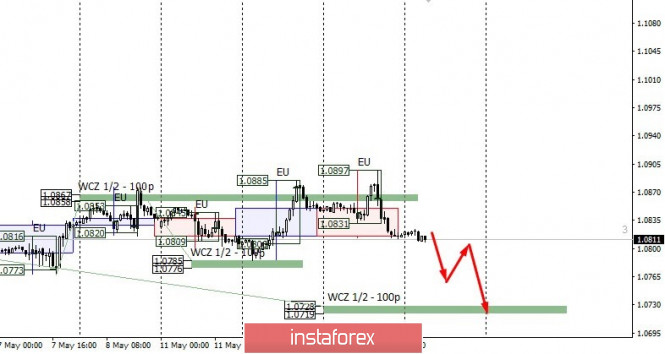 WCZ 1/2 1.0728-1.0719 will be another goal on the way to pulling down the euro. Purchases from current marks are not profitable.
Forming an alternative model will require the absorption of yesterday's fall and the closure of today's trade above the WCZ 1/2. This will cancel the bearish model and enable you to search for purchases. The probability of implementing this model is 25%, which makes it secondary. Retaining sales is the best strategy at the end of this week.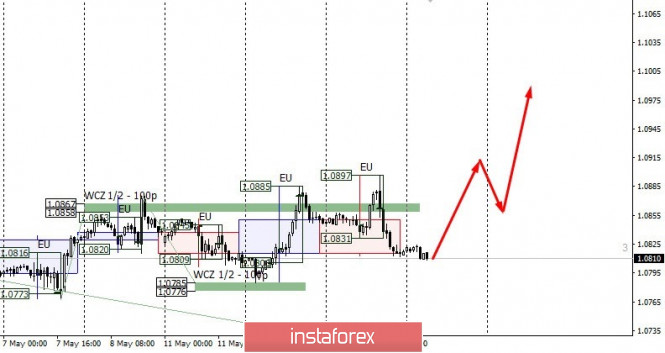 Daily CZ - daily control zone. The area formed by important data from the futures market, which changes several times a year.
Weekly CZ - weekly control zone. The zone formed by important marks of the futures market, which changes several times a year.
Monthly CZ - monthly control zone. The zone, which is a reflection of the average volatility over the past year.
The material has been provided by InstaForex Company -
www.instaforex.com