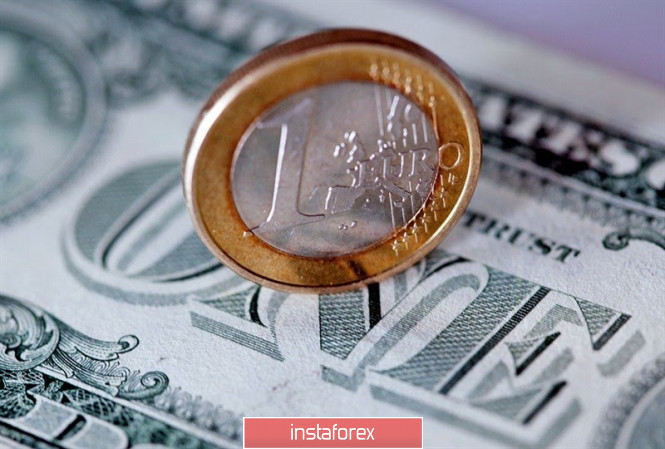 According to a consensus estimate by Bloomberg analysts, the euro will rise to $1.14 against the US currency by the end of June. The increasing geopolitical risks in the Middle East, the outbreak of coronavirus in China and the threat of a trade war between Washington and Brussels made investors doubt the realism of this forecast.
Although many believe the new virus is less dangerous than SARS in 2003, the worst is probably yet to come. Globalization, more developed than at the beginning of the century, the infrastructure of China and the tendency of the latter to travel to the Lunar New Year are factors that can contribute to the rapid spread of coronavirus throughout the planet.
The world economy did not have time to recover from a trade conflict between the United States and China, as it is already threatened by a new scourge. The fact that in November, global trade fell by 0.6% in monthly terms and 1.1% in annual terms does not please the bulls in EUR/USD.
The problems of the export-oriented economy of the eurozone do not end there. The United States, under the threat of imposing duties on importing cars from the European Union, may demand that American companies expand their access to the European agricultural market. Moreover, Washington could avenge Brussels on its carbon tax. Turning a blind eye to environmental issues, the White House regards the introduction of tariffs by other states as a manifestation of protectionism.
Meanwhile, the US economy is still on its feet. According to IHS Markit, the US composite purchasing managers index reached a ten-month high in January due to increased business activity in the services sector. The data on PMI in the non-manufacturing sector of the eurozone, on the contrary, disappointed, which makes it possible for the EUR/USD bears to win back the divergence factor in US and EU economic growth.
The external background is extremely unfavorable for the euro bulls, so the main currency pair's decline to seven-week lows appears quite logical. Neither the January meeting of the ECB's Governing Session, nor the data on European business activity, could provide adequate support to fans of the euro. Whether the Federal Reserve wants to do this, a meeting of which, along with releases on US and European GDP for the fourth quarter, is one of the key events of this week, is unknown.
The goal of EUR/USD bears at 1.1000 is just around the corner, and then support at 1.0960 will appear on the horizon. As for the bulls, their immediate task is to overcome the powerful resistance of 1.1065, then the resistance of 1.1100 and 1.1175.
The material has been provided by InstaForex Company -
www.instaforex.com