Macroeconomic reports that were released on Friday did not shine with data from Britain and the United States, but in principle it is not necessary when all attention is focused exclusively on political battles in the face of the Brexit divorce process.
After Boris Johnson made the "Queen" move, everything changed dramatically, the fear of investors, both the public and politicians acquired new colors, since blocking the Parliament is not a joke and the prime minister has every chance to leave the EU without any agreement, which scares the Labour even more. The English currency, in turn, gradually reduced volatility, and this is not due to the lack of a characteristic background, but simply a fear of uncertainty looming over everyone.
Today, in terms of macroeconomic reporting, we only have an index of business activity in the manufacturing sector, where, in principle, there are no colossal changes. In turn, the United States has a day off to celebrate Labor Day. Well, since American traders and banks are resting, without them there will be extremely low activity on the market. Thus, all hope remains on further information background on Britain, Brexit in particular.
Great Britain 8:30 London time. - Markit Manufacturing PMI (Aug): Prev 48.0 ----> Prog. 48,4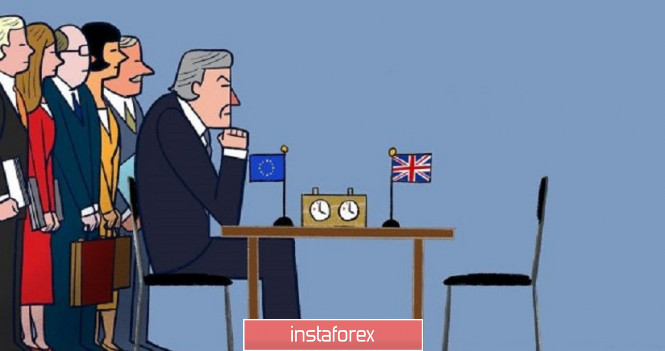 The GBP/USD pair will retain a downward interest, which is due to the general information background, as a result of which the price has moved closer to the level of 1.2150, where it formed a local slowdown. Considering the trading chart in general terms, we see that there is some restraint in terms of reduction, although there are plenty of bases for the fall. This ambiguity again follows from the information background about which I wrote above, but I'm not certain as to how how long this restraint will last.
It is likely to assume that the temporal turbulence within 1,2140-1,2200, will persist for some time, but with the slightest margin trading forces and consolidating prices lower than 1.2130, the picture may change and we will again see a characteristic slope.
Concretizing all of the above into trading signals:
Long positions can be seen as local growth to 1.2200, but in this case it is worth observing the conservative method of capital management, since the general interest of the market is downward.
We consider short positions in case of price consolidation lower than 1.2130, with the prospect of a move to 1.2080 - 1.2020.
From the point of view of a comprehensive indicator analysis, we see that indicators are versatile in nature, even though most of them are prone to decline. It is worth considering such a moment that while there is a local slowdown in the region of 1.2150, indicators at minute and hour intervals can be volatile in their performance.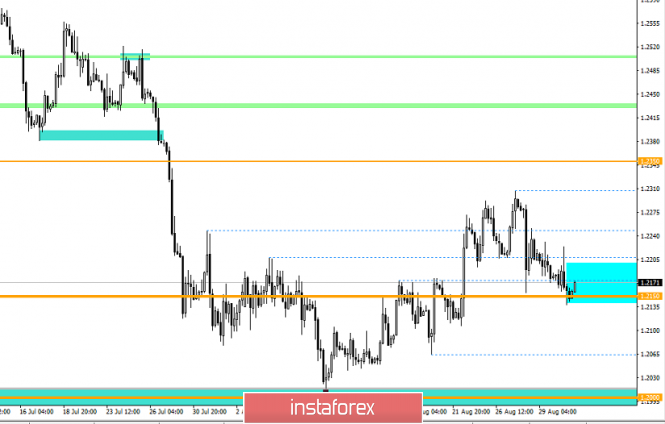 The material has been provided by InstaForex Company -
www.instaforex.com