Yesterday's purchases from WCZ 1/2 06440-0.6434 should be transferred to breakeven, as the pair reached the average weekly move and will test the weekly CZ 0.6506-0.6494. When testing the specified zone, you can close part of the position, as the probability of the appearance of a proposal and the formation of a correctional model increases.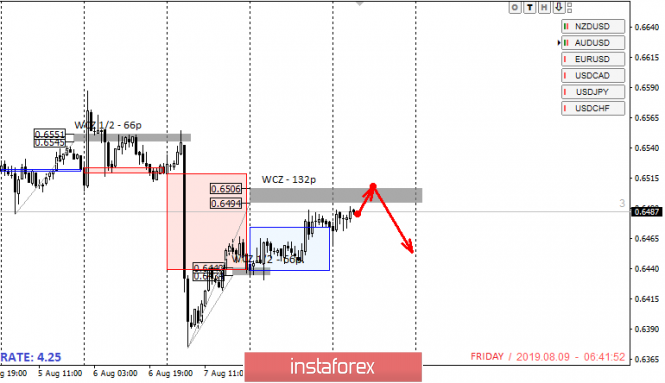 When working towards strengthening the New Zealand dollar, pay attention to the fall that occurred on Wednesday. Returning to the opening point of the medium will be decisive for the current upward movement.
An alternative model will be developed if the closure of today's US session occurs above the level of 0.6506. This will lead to further growth next week. It is important to understand that this growth will require compensation, since the pair will go beyond the average course of the week.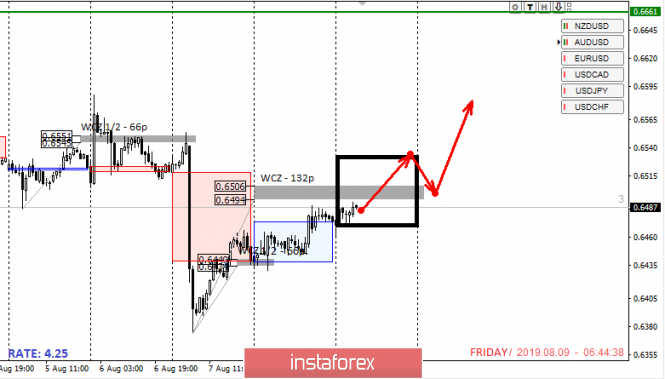 Daily CZ - daily control zone. The area formed by important data from the futures market, which change several times a year.
Weekly CZ - weekly control zone. The zone formed by important marks of the futures market, which change several times a year.
Monthly CZ - monthly control zone. The zone, which is a reflection of the average volatility over the past year.
The material has been provided by InstaForex Company -
www.instaforex.com