Yesterday, Bitcoin has dropped to $ 9000. This allowed us to re-test the monthly minimum. The response to the test was an increase in demand. This makes it possible to indicate that there are limit buyers within the monthly minimum. While levels from 9000 and above are saturated with buyers, a further decrease remains unlikely. Thus, the likelihood of continued movement within the medium-term flat increases.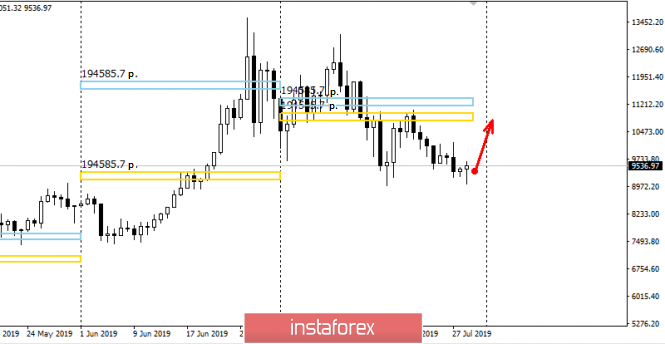 It is also important to note that Bitcoin went beyond the monthly control zone. This makes it possible to search for purchases in the direction of return, since the probability of return is 90%.
When building a trading plan, it is important to note that throughout the past week, the pair has been trading below the level of balance. Today, the situation is similar, so the movement towards yesterday's high will be decisive. If the price is kept below the balance, the probability of updating the monthly minimum will be more than 50%. To break the downward impulse, it will be necessary to consolidate above the balance mark.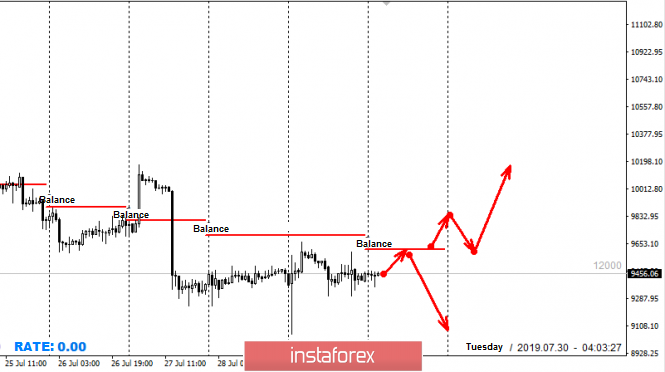 Daily CZ - daily control zone. The area formed by important data from the futures market, which change several times a year.
Weekly CZ - weekly control zone. The zone formed by important marks of the futures market, which change several times a year.
Monthly CZ - monthly control zone. The zone, which is a reflection of the average volatility over the past year.
The material has been provided by InstaForex Company -
www.instaforex.com