This week, the medium-term accumulation zone is being formed, where the main goal of growth is the upper limit of the weekly short-term at 0.7180.
Work within the medium-term accumulation zone is the basis for building today's trading plan. Purchases from the lower border of the NKZ 1/2 0.7065 are the most profitable, as the growth potential is estimated at 100 points or more. Stop for a long position should not exceed 30p, so that the ratio of risk to profit is not worse than 1 to 3.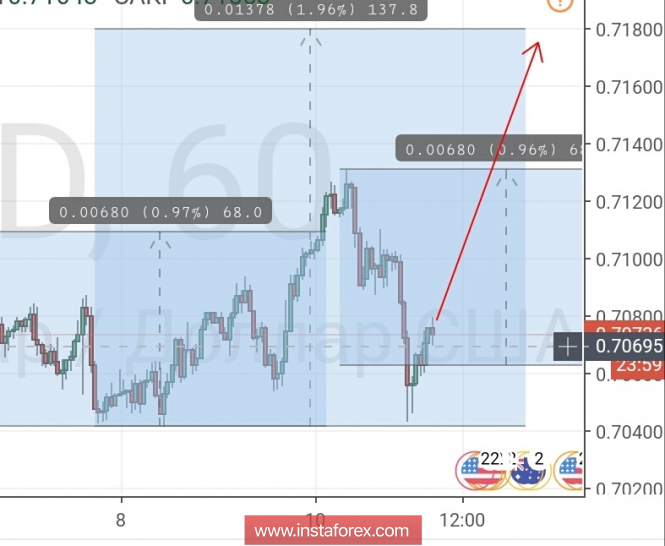 When reaching the weekly short-term, full or partly locking in a long position will be required, as this can lead to the emergence of a large offer and the continuation of the formation of the medium-term flat.
For the formation of an alternative model of the fall, it will be necessary to keep the price below yesterday's high, and the closure of today's US session should be below 0.7065. This will open the way for the resumption of the fall by 68 points and more, which will make it possible to look for sales at tomorrow's Asian session.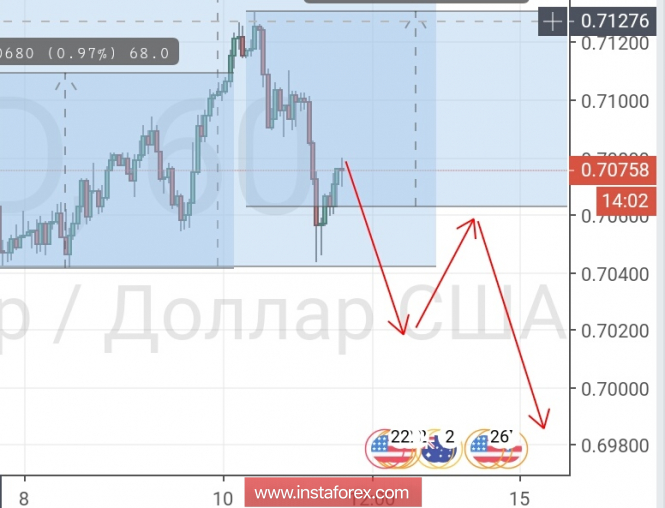 The material has been provided by InstaForex Company -
www.instaforex.com