The euro/dollar currency pair is already wagging the 1.1725 / 1.11830 for the fourth trading day in the band, where the upper boundary is a periodic level and the lower one shows us the congestion from the low-importance level and the "Fibo" value 23.6. What do we have on the market? Correction movement, after a tireless "bearish" rally, the current flat is perhaps a fairly adequate change of forces, where the "bullish" interest is gradually declining, allowing sellers to return to the market.
Further development
So far, the boundaries have not fallen, so the movement will concentrate within the range. But today, we have a pretty busy economic calendar and by the end of the trading day, there will be a FOMC statement, as well as the Fed's decision on the interest rate, where it is most likely to be raised from 1.75% up to 2.00%.
What can we expect
First, in terms of "bearish" attitude, we will see a congestion near the lower border of 1.1725 and most likely with low volatility. In the second half of the day, an increase in volatility will quickly pull to 1.1650 in case of a fix below 1.1710, wherein the the price will go even lower in case of strengthening the "bearish" background.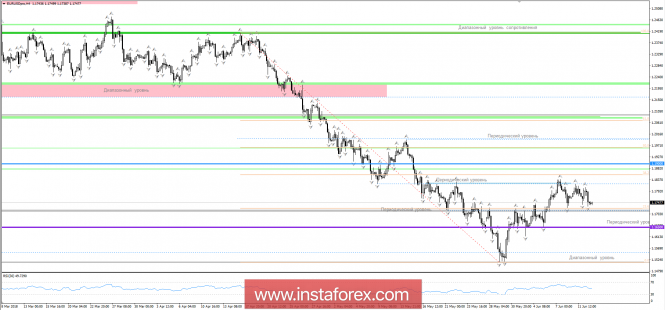 Technical picture
As we see from the table below, the complex indicators also confirms the previously stated prediction. Conclusion: We actively sell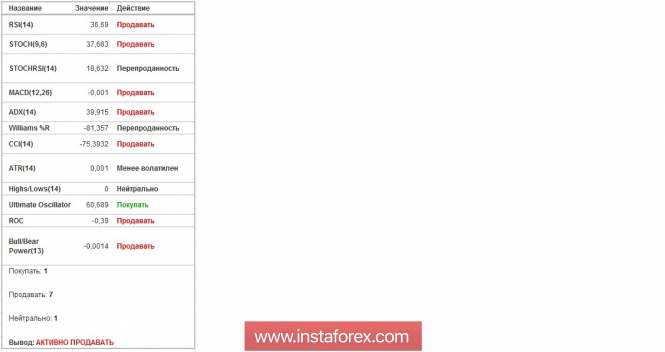 Key Levels
Resistance zones: 1.1830 *; 1.1900; 1.2100
Support zones: 1.1725 *; 1.1650 *; 1.1540 **
* Periodic level
** Range level
* The presented market analysis is informative and does not constitute a guide to the transaction.
The material has been provided by InstaForex Company -
www.instaforex.com