Breaking Forecast 02/19/2018
EURUSD: Waiting for an exit from the range.
Gentlemen, be cautious. On Monday, markets in the US will be closed, trading will be sluggish and "narrow" - it is worthwhile to be cautious.
Our buying have gone in these footsteps: they were honest stops, the euro broke through the main levels of 1.2525 and 1.2540 up, but reached only 1.2555 and drastically went down, closing the day and the week at the lows around 1.2400.
You can not be right all the time, or rather, it is impossible.
The market has now taken a pause, determined.
There is an almost horizontal range of 1.2205 - 1.2555.
Playing in the range is possible, but effective from the borders.
Buy for the breakthrough of 1.2555, stop at 1.2510, profit at 1.2655.
Sell for the breakthrough of 1.2205, stop at 1.2250, profit at 1.2100.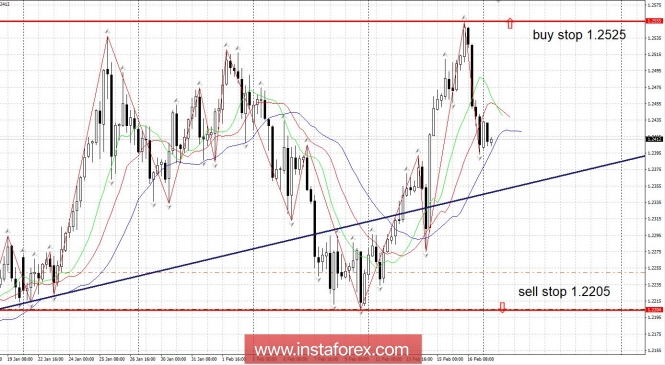 The material has been provided by InstaForex Company -
www.instaforex.com