Trading plan December 4 - 8, 2017
The overall picture shows the market is waiting for news and trends.
As the new week enters, the focus is on the news towards the US economy which includes employment reports on Wednesday and Friday (December 6 and 8), and the business activity report in the services sector for November on Tuesday (ISM non-industrial index).
Earlier, it can be recalled that the Fed decision on rate increase is scheduled next week December 13, amid the background of appointing the new Chairman of the Federal Reserve earlier next year. Hence, there is no reason to expect any sharp movements from the Fed except for the rate hike to a modest + 0.25% and that's it.
In addition, the ECB monetary policy meeting is scheduled on December 14.
On Monday morning, the market opened with a noticeable gap in favor of the dollar. Based on opinions, there were no serious reasons regarding this gap. The euro gap was 30 points down in the 4-digit.
The gap confused traders and the markets are currently driven by direction.
The euro clearly shows the boundaries of the major or upward breakthrough at 1.1940 and 1.1960 and the way to 1.2080 and beyond.
Either way, a breakthrough down to 1.1807 and the way to 1.1610.
GBP / USD:
The pound looks stronger than the euro with an upward direction.
We are buying a pound from the pullback of 1.3340.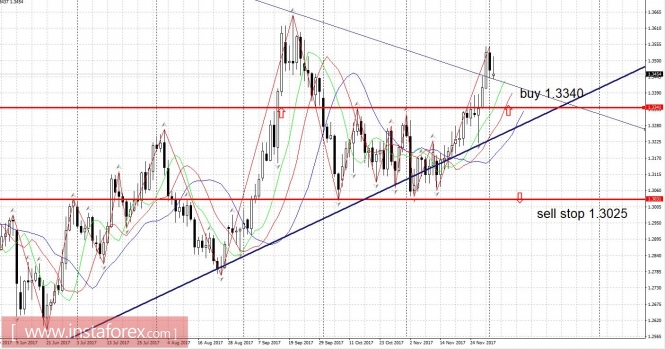 * The presented market analysis is informative and does not constitute a guide to the transaction.
The material has been provided by InstaForex Company -
www.instaforex.com