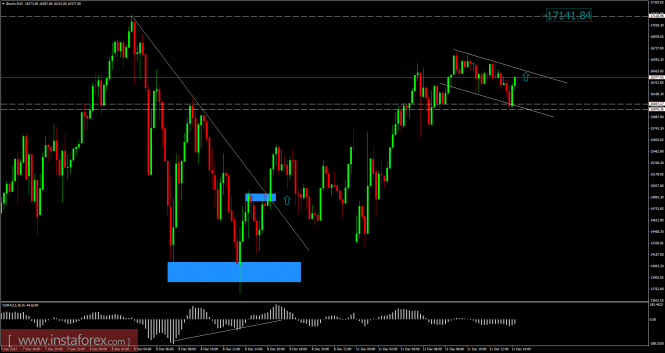 Bitcoin (BTC) has been trading upwards. As I expected, the price tested the level of $16,645. Latin America has known far more than its fair share of economic troubles over the years. Whether it's populist revolutions, military coups or some other calamity, the rich in the region always had to think of how to protect their wealth from possible confiscation, hyperinflation or whatever may come. Unlike in the past when they turned to offshore banking, real estate and gold, the best solution right now is also easily accessible by the poor and middle class, bitcoin. The technical picture looks bullish.
Trading recommendations:
According to the 15M time frame, I found the potential bullish flag pattern in creaction, which is a ign that selling looks risky. My advice is to watch for potential bullish breakout of the pattern to confirm futher upward continuation. The upward target is set at the price of $17,141.00.
Support/Resistance
$16,684– Intraday resistance (price action)
$15,648 – Intraday support
$17,141 – Objective point
With InstaForex you can earn on cryptocurrency's movements right now. Just open a deal in your MetaTrader4.
The material has been provided by InstaForex Company -
www.instaforex.com