EUR/USD: This pair dropped by 200 pips last week, dropped briefly below the support line at 1.1750 and then closed above the support line at 1.1800. This week, a further bearish movement is possible (which means the current rally in the context of a downtrend is another opportunity to go short at better prices), as price goes towards the support lines at 1.1800, 1.1750 and 1.1700. The outlook on EUR pairs is strongly bearish for the month of October, so EUR could be seen going downwards versus major pairs.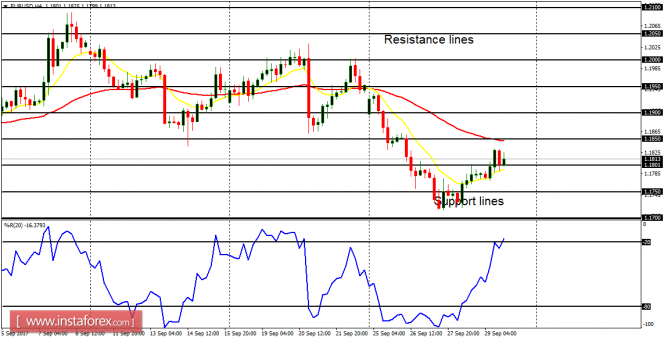 USD/CHF: The USD/CHF is precariously bullish. In case the EUR/USD continues to slide southwards, the USD/CHF would be moving northwards. Another impediment to the bullishness of the USD/CHF is the expected stamina in CHF itself (which would happen within the next two weeks). However, bulls would become a clear winner at the end of the month, as USD would start a vivid gathering of strength.
GBP/USD: The GBP/USD was generally bullish in September, save the bearish correction that was witnessed last week. The price came down by 200 pips and that has resulted in a Bearish Confirmation Pattern in the market. Further bearish movement is strongly anticipated this week as price targets the accumulation territories at 1.3350, 1.3300 and 1.3250. The outlook on GBP pairs is bearish for this week, and therefore, long trades are not recommended.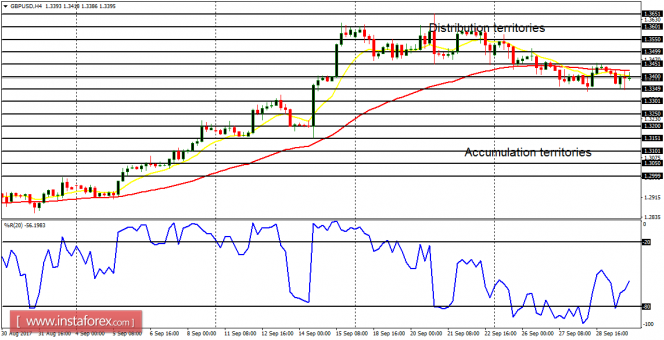 USD/JPY: This currency trading instrument has gone upwards by 450 pips since September 11, and it has thus generated a bullish signal which still remains in place. This week and this month, the movement in the market would be determined by whatever happens to USD. A stronger USD would mean the market would continue going north, while a weaker USD would result in a protracted bearishness that could eventually lead to a "sell" signal.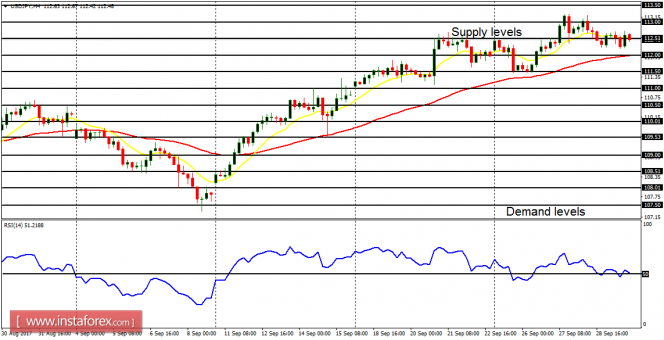 EUR/JPY: This cross dropped on Monday and Tuesday and then consolidated for the rest of last week. Nonetheless, a closer look at the market reveals that bulls have been subtly pushing the market upwards: thereby saving the recent bullish bias. Price could continue going upwards – and if EUR is weakened too much – price could nosedive.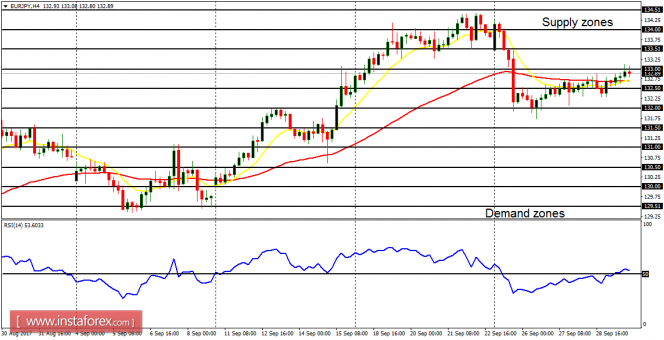 The material has been provided by InstaForex Company -
www.instaforex.com