Eurozone
The business activity index from Markit in September increased to 56.7p, confirming for a stronger European economy in the 3rd quarter. The increase in production rose to a four-month high, primarily due to the expansion of new orders volume that reached a 6.5-year maximum, and also the rate of new jobs creation to the maximum for the entire period of research. Record growth in employment allows us to aim for a recovery in the consumer activity, which is supported by a rise in producer prices for the third month in a row, which has completed the period of a six-month reduction, apparently.
At the same time, one of the main indicators of the health of the economy, particularly the Retail sales, remains at a weak level. In August, sales fell by 0.5%, which is the second consecutive decline for the month, and the overall sales index of the euro area worsen than other EU countries as a whole, and the gap between the two indices are growing.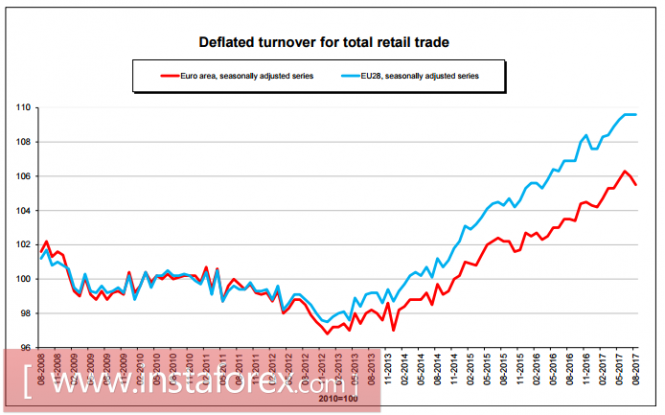 The euro has significantly adjusted from the September highs, but as of this writing, the driver is in favor of the exhausted dollar. Investors are worried about the weak employment data in September which will be published on Friday. If the released data came in markedly better than the expectations, it will help reduce the euro to 1.16 below, but the possibility of this thing to happen is not high. The euro is expected to trade near the current levels. The possible growth is limited to the level of 1.1820, which will not be easy without a new strong driver.
United Kingdom
Macroeconomic data from the United Kingdom as a whole is quite negative for the pound. According to Markit, the business activity in the services sector amounted to 53.6p in September, which is close to the lows of the year. The growth activity in the manufacturing sector slowed down to 55.9p compared to 56.9p in August. The worst situation is in the construction sector because of the curtailment of its activity after the stagnation period.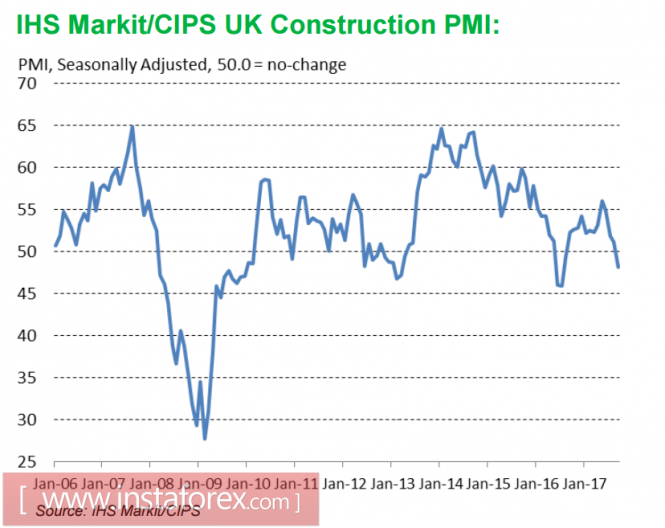 The pound is under pressure. It is possible that the support of 1.3220 will fail, hence, the pound will continue to decline. The nearest target is 1.2940 / 80.
The material has been provided by InstaForex Company -
www.instaforex.com