Trading plan for August 23, 2017
The general picture: The markets are waiting for the meeting in Jackson Hole.
As we expected, the markets lagged behind in drift, not having important impulses for movement.
The severity of the conflict of the USA and North Korea has slightly decreased. Head Sev. Korea, though, sprays angrily in the direction of the US but is clearly not ready to receive a military strike.
Trump also rumbles and emits lightning on internal issues. Rattling with anger over the uncompleted wall with Mexico, promises to withdraw from the North American trade agreement but somehow his words are not taken seriously already.
The US market interrupted the decline and showed a sharp increase + 1% - also a stop.
The foreign exchange market is stuck in narrow ranges.
EUR/USD
The daily range of 1.1660 - 1.1830, we will open positions on the breakthrough of borders.
More aggressively, the local range of 1.1745 - 1.1775. You can go for a breakthrough if there is a margin for risks.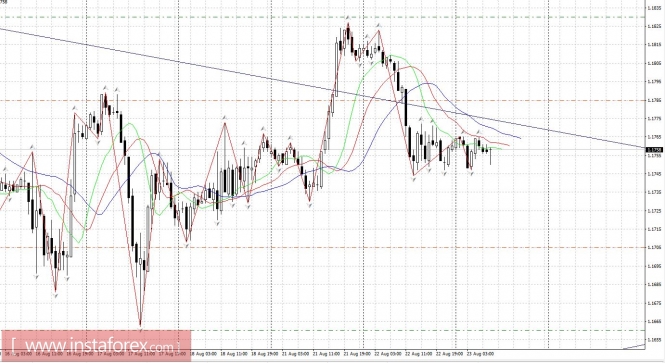 The material has been provided by InstaForex Company -
www.instaforex.com