Trading plan August 11, 2017
The overall picture: Trump and Korea, as well as the U.S. inflation
There is no important economic news and the foreign exchange market is in a state of correction. A new round of tension because of Trump and North Korea. Trump issued a new strong statement that promises a powerful blow to the North Korea if they only dare to really threaten Guam (the US base). Thus, Tillerson's attempts to lower tension are rejected. The US market experienced a strong decline of -1.5% on the S&P500 and it should be said that the correction is long overdue for impartiality as the gold approached the key 1300 mark. Even though the US market declined and passed above the average (+ 6 + 13% on various exchanges), this is not a failure yet. On the other hand, the 50-day average moved downward easily.
Today, The U.S. inflation be the only important news for the week at 12.30 London Time where inflation is expected to be low that signals growth of the euro.
EURUSD
The purchase price of the pairs stands at 1.1770 with the target of 1.1910 which is the current entry point that is better than the 1.1764 mark. When the price point turns down at 1.1685, selling is expected.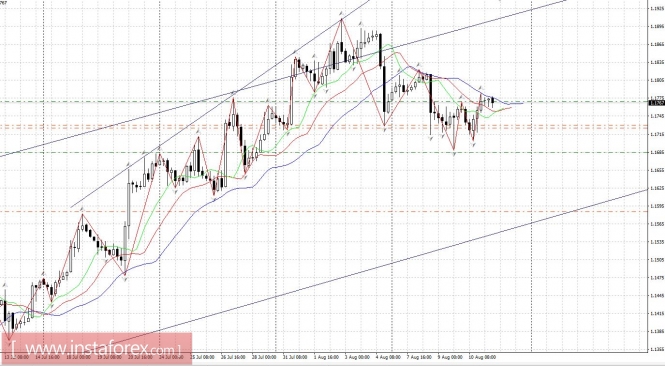 The material has been provided by InstaForex Company -
www.instaforex.com