Trading plan 08.02.2017
The overall picture: The news week is accelerating.
On Tuesday, important data on inflation in the US will be published. The inflation index for the personal consumer expenditures or PCE is the main fnflation indicator for the Fed.
Inflation in the US remains at a very low level: a general inflation of 1.4% per annum, and at a "core" level - that is, without food and gasoline prices- of 1.5%.
Given this, there are no perceived factors for the Fed to strengthen policy.
Today at 12:15 UTC, an important report on employment from ADP will be released - as always, two days before the official report (non-farm payroll).
The forecast for the auspiciousness of the EURUSD exchange rate to show a correction.
EURUSD:
Narrow short-term consolidation is at 1.1785 - 1.1845.
One can play a breakthrough to the top of 1.1845, which is a bit more risky, but you can play for a breakthrough down to 1.1780.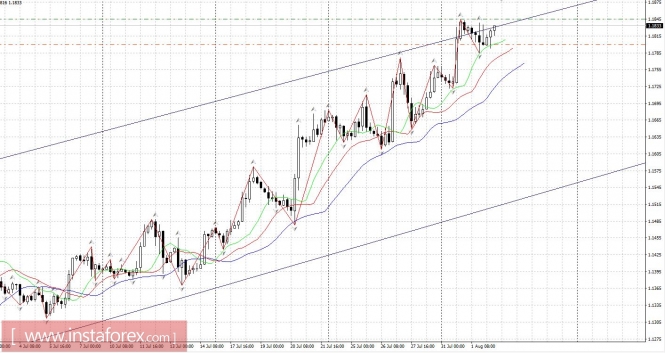 The pound, like the euro is in an upward trend. Meanwhile, the frank and the yen have undecided directions.
The material has been provided by InstaForex Company -
www.instaforex.com