EUR/USD: The EUR/USD moved sideways last week (being neutral in the short-term and bullish in the long-term). Price broke upwards on Friday, thus creating a bullish signal, and as a result of this, the resistance lines at 1.1950 and 1.2000 would be targeted. The resistance line at 1.2000 could try to impede further bullish movement at that point, for there is also a possibility of price coming downwards before the end of the week.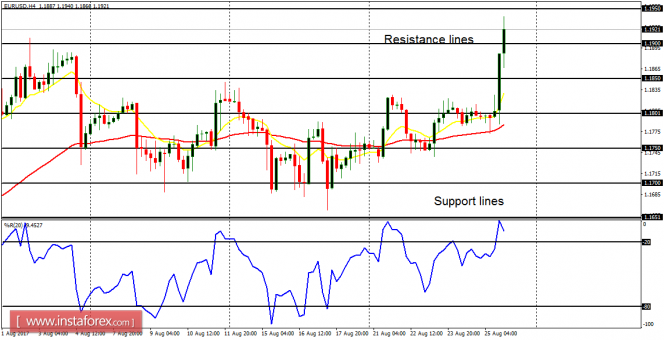 USD/CHF: This pair is bearish in the long-term, butt neutral in the short-term. The bearish breakout that was seen on August 25 was not significant enough to override the short-term neutrality in the market unless price breaks the support level at 0.9550 and 0.9500 to the downside, which would happen as the EUR/USD journeys upwards. A sharp rise in the USDCHF would happen only when there is a sharp drop in the EUR/USD.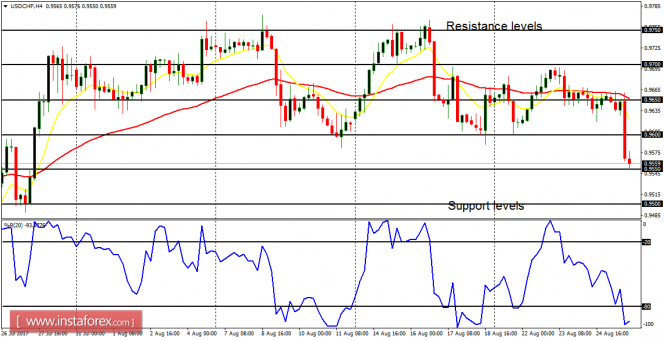 GBP/USD: The GBP/USD has lost roughly 450 pips this month, and the upwards bounce that was seen on Friday was not significant enough to threaten the overall bearish movement. The outlook on GBP pairs for this week, and for the month of September, is bearish. Thus it is expected that the bearish movement in the market would continue as price targets the accumulation territories at 1.2850, 1.2800 and 1.2750.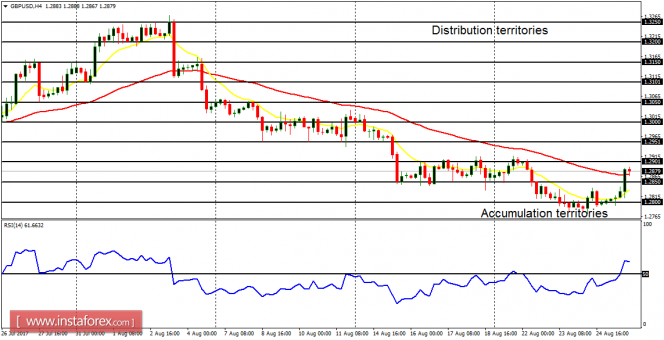 USD/JPY: This currency trading instrument is neutral in the short-term and bearish in the long-term. The strong movements that are being seen on some other JPY pairs seem not have any impact on the USD/JPY. There is an expectation of further bearish movement this week, and this month. The outlook on JPY pairs is bearish for the week and for September.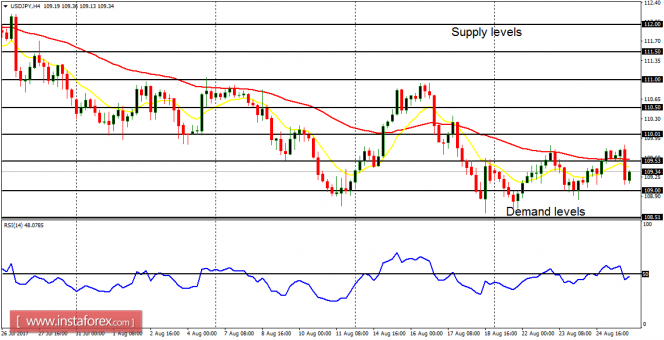 EUR/JPY: This cross did something interesting last week, in that it started making a bullish effort at the beginning of last week, and the effort became so significant on Friday. Price closed above the demand zone at 130.00, targeting the supply zone at 130.50 (The market closed at 130.39 on Friday). This week, the market could gain another 200 pips, but it would eventually come down, owing to a generally bearish outlook on JPY pairs.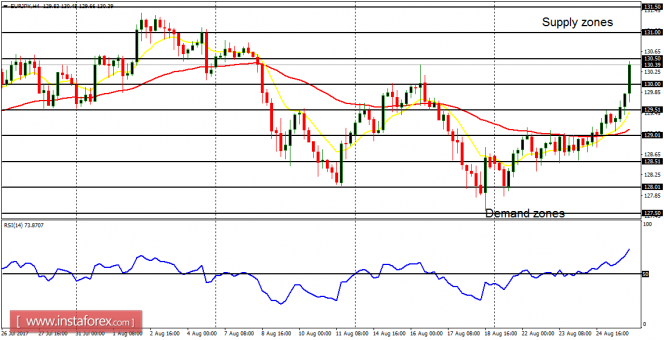 The material has been provided by InstaForex Company -
www.instaforex.com