Trading plan 10 - 14/07/2017
General picture: The trend against the dollar (except for the yen), "Testimony" of the Fed Chairman on July 12.
The US employment report did not give a strong movement in currencies (except for the yen). Data on employment in the US for June came out strong, above the forecast of 222 K, this is the strongest report in 4 months. The US market seems to be ready for a new wave of growth. Oil does not grow.
Several smeared picture of unemployment in the Unites States, rose unexpectedly from 4.3% to 4.4%
The main pairs are ready to continue the trend against the dollar (euro, pound, franc, Australian). The yen is stubbornly falling towards the dollar and has practically reached an important resistance level of 114.40
The only important event of the week is the report of the Fed Chairman Yellen before the Congress on July 12 and 13. At the same time on July 12, Yellen will deliver a preliminary document. Everyone is waiting for clarity when the Fed starts withdrawing liquidity from the market.
We expect growth in the euro against the dollar, pound, franc, Australian and the growth of the dollar against the yen.
EUR / USD
Key points: Top 1.1445; Down 1.1310 - Breakthrough of these levels will open the way for movement.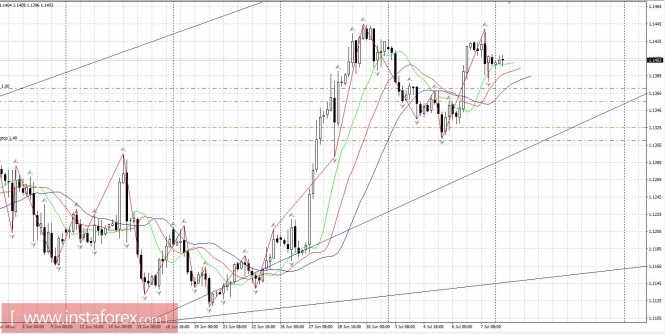 GBP / USD
Purchase. Cancel break down 1.2590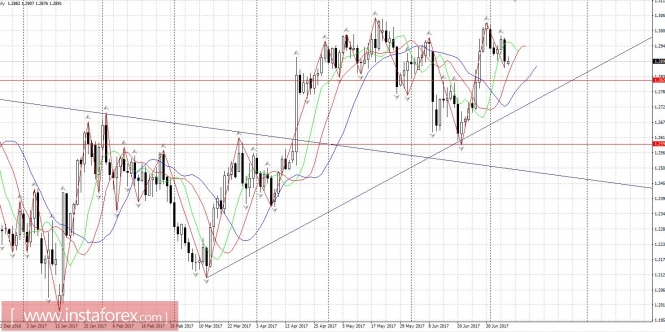 USD / CHF
Sale. Cancel breakthrough top 0.9700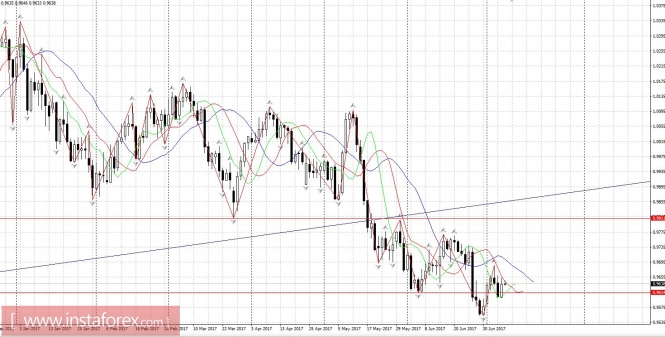 USD / JPY
Purchases, but only after a significant rollback of 112.80.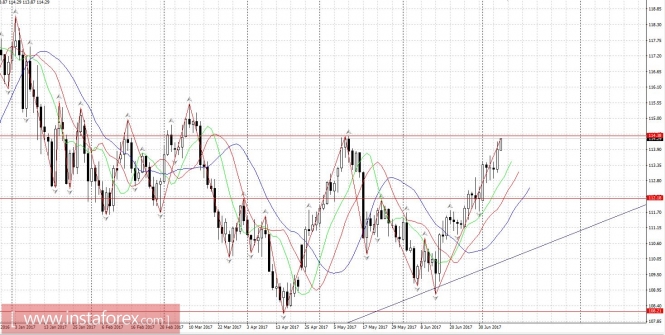 The material has been provided by InstaForex Company -
www.instaforex.com