EUR/USD: There is a bearish bias on the EUR/USD pair and the price could move further and further southwards, testing the support lines at 1.0600 and 1.0550. The outlook on EUR pairs is bearish for April and dips would be witnessed in most cases.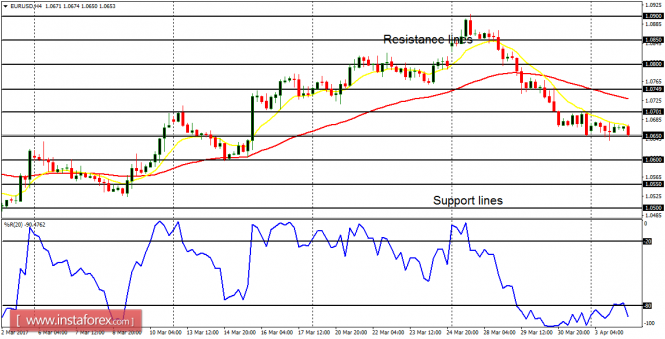 USD/CHF: The USD/CHF pair still maintains its bullishness, despite some hidden consolidation in the market. The price is still above the important support line at 1.0000, going towards the resistance line at 1.0050 and 1.0100, which would be the targets for this week. The bullishness in the market would be logical as long as the price is above the support line at 1.0000.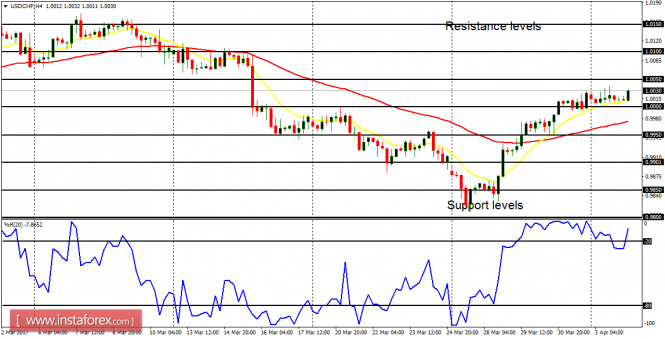 GBP/USD: In spite of what happened here last week, the Cable remains bullish. The price would rise further upwards, testing the distribution territory at 1.2600 (which was also tested last week). GBP pairs would trend upwards and downwards strongly this month; though certain movement would be downwards.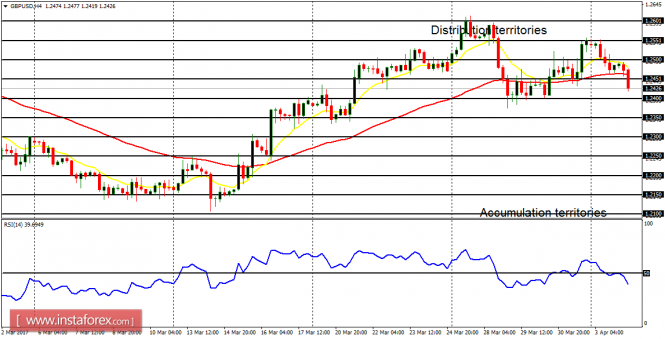 USD/JPY: There is a bearish signal on the USD/JPY pair, brought about by the bearish movement that occurred on Monday. The price is below the supply level at 111.00 and very close to the demand level at 110.50. The next targets for the bears are located at the demand levels at 110.00 and 109.50, which would be attained before the end of this week.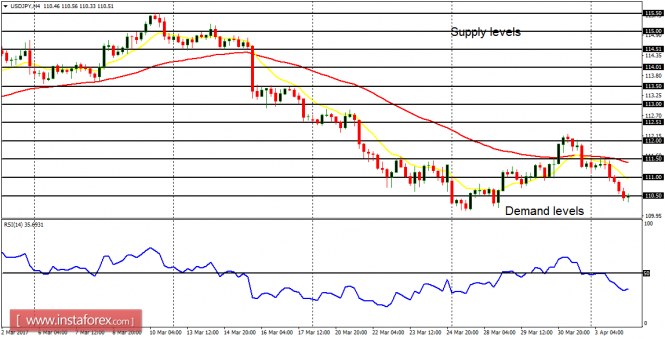 EUR/JPY: The EUR/JPY pair has dropped by over 100 pips this week. Since March 13, 2017, the price has gone down 500 pips, now below the supply zone at 118.00. There is a Bearish Confirmation Pattern in the chart and further bearish movement is anticipated, especially in the face of the bearish outlook on JPY pairs.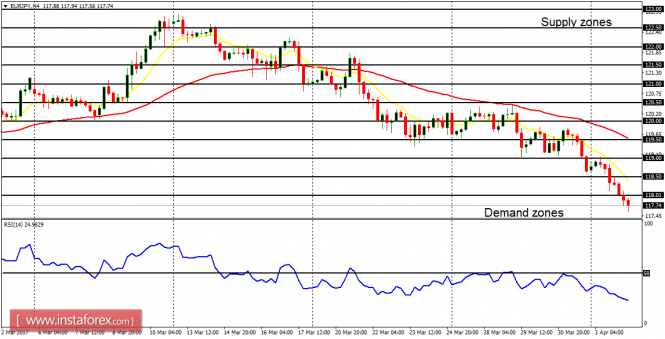 The material has been provided by InstaForex Company -
www.instaforex.com
from www.instaforex.com https://www.instaforex.com/forex_analysis/90101/?x=BPDZ